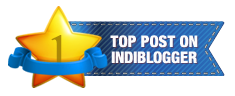 The ride of 180kms from Lumbini to Pokhara was a very pleasant ride that we completed in a leisurely 8 hours revelling in the atmosphere.
Pokhara is a honeymooners' paradise apart from being a base for quite a few treks in the Himalayan
region. It is most famous for Mount Annapurna which is the tenth highest mountain in the world at 8,091 metres. If you are the real adventurous type, you can go for a trek to the Mount Annapurna Base Camp from Pokhara too.
Boating in the Pokhara lake is one of the most serene activities. You can row the boat to the centre
and meditate sitting amidst the mountains. It is an amazing feeling.
Or take that flight by microlight aircraft to hover around Mount Annapurna and return!
The cuisine in Pokhara is to suit every possible palate and wallet. You have the Continental, Indian,
We spent 2 rejuvenating nights there before heading out to Kathmandu.