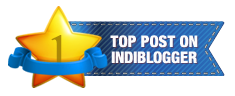 Tanakpur to Bardia
The ride to Tanakpur was delightful on winding mountain roads. In Tanakpur we stayed in the
KMVN resort. It was a comfortable overnighter after which we started our journey to Nepal. Exactly seven months have passed since that day, and the recent tragic event of the devastating earthquake brought back fond memories of that wonderful country tinged with a lot of sadness.
Entry into Nepal was a hassle free affair. At the border after submitting copies of our driving licence, motorcycle registration and insurance papers we were waved through after paying the visa fees.
Our destination for the day was Bardia Tiger Reserve. The distance was not much and the road was
lovely! The famous Mahendra highway! Though it was just 2 lane the traffic was sparse and the surface wonderful. It was a ride through the dense forest hence the ambiance was very pleasant and no animals nor humans criss crossing the road except when we passed through villages.
The final few kilometres to Bardia Tiger Reserve consisted of a tiny river crossing and some off
roading on paths which added to the fun of the ride.
We reached just in time to savour a refreshing chai and got ready for the last jungle safari of the day
in a Toyota pick up van designed for jungle safaris.
We returned to some delicious meals prepared by the resort staff at their inhouse restaurant and had a long restful night in a very comfortable room.
It had rained in the night and fortunately for us the resort staff had covered our bikes which still had the saddle bags with our luggage on, with tarpaulin that saved our clothes from getting wet.
Next morning we set out for Lumbini, the birth place of Buddha, after a sumptuous breakfast.