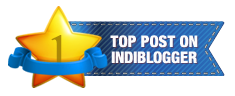 On our way to Keylong we made our scheduled stop at Tandi for tanking up and filling up our spare cans for petrol as there are just a couple of petrol pumps in Ladakh.
There is a board outside this petrol pump on the Leh Manali highway which states that the next petrol pump is after 365kms. So after filling up we went onwards to Keylong (11000feet) to stay for the night.
Had a very pleasant stay in Keylong with some superb views from the room to keep us entranced
.
Hotel was booked for us by the
Central Hotel Desk team of HV Kumar
.
Feeling refreshed next morning we set out for Sarchu. Was a beautiful ride through some of the most scenic sights. Only at a few places was the road being resurfaced due to which there was gravel, else was a lovely tarmac winding road through the mountains. On the way we passed the lovely
'Suraj Tal' a crystal blue lake.
Enroute when we stopped for a tea break near Darcha we met a young Englishman on a cycle who
was cycling all alone to Leh! Admirable spirit indeed!
We soon crossed the Baralacha la pass at 16000feet and reached Sarchu (14000feet) around four in the evening and bedded in a tented accommodation called ''Silent Place'. We were the only customers in the ten bedded tent and had the full tent to ourselves! The temperature dropped considerably at nightfall and we had to cover ourselves with a couple of thick blankets to keep warm and sleep well which we did.
Ref Wiki '
Sarchu (also known as Sir Bhum Chun) is a major halt point with tented accommodation in the Himalayas on the Leh-Manali Highway, on the boundary between Himachal Pradesh and Ladakh (Jammu and Kashmir) in India. It is situated between Baralacha La to the south and Lachulung La to the north, at an altitude of 4,290 m (14,070 ft).The journey along the Manali-Leh highway at high altitude and variable road conditions, normally takes two days, so travellers and tourists use this spot as an overnight stop. An Indian army camp is sited nearby on the banks of the Tsarap Chu river. The highway and thus the camp are closed during the winter, when snow blocks the high passes along the road.This spot can also be used as a start point for the difficult trek into the Zanskar region of Ladakh.
'
We set out for Leh next morning in lovely pleasant weather and clear skies.
Had a very pleasant ride, crossed the Gata Loops and reached the Moray plains which are a delight to ride on. It is like a race track where you can check how fast your vehicle can go! When we were on the Moray plains we experienced the typical Ladakhi weather. On our right was bright sunshine and on our left we could see snow flakes! When we neared Debring we were told by drivers of returning tourist cabs that there was heavy snowfall in Tanglang La pass and not advisable to continue beyond Debring. Hence we stayed the night at Debring (15634feet) in a tented accommodation called 'Julley' (Hello in Ladakhi). Here again we were the only customers and were treated like royalty.
The charge per bed per night was Rs.100/- and they even covered our bikes with blankets to ensure they would not be snowed under without extra charges! Next morning we realised their wisdom in doing so as the blanket covering our bike was covered with frost. It had snowed intermittently all night.
We were provided with hot water to wash and the lady of the house cooked up some delicious vegetarian meal for us and we could sleep contentedly.
Fortunately next morning the sky was clear and we set out for Leh.
As we neared Tanglang La pass (17480feet) we saw the road flanked by snow and at the pass we were stopped along with other vehicles as there was a patch of road that was covered in snow that was being cleared by a couple of BRO (Border Roads Organisation) officers. Amazingly hard working, dedicated to their job they soon cleared a narrow path covered it with mud and let a couple of trucks go
so that it is patted down hard and then let us go across.
Hats off to the BRO officers who so selflessly work to ensure there is no traffic jammed!
We reached Leh around three in the evening and checked into Jorchung Hotel, again booked by the Central Hotel Desk of HV Kumar. We stayed here for four nights.
Will tell you all about what we did there in the next post!