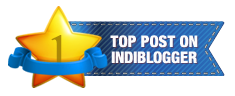 We left Leh at 10.00am after a hearty breakfast and headed towards Sarchu. We were feeling good that we had completed a rigorous mountain ride after which we would not feel the strain of riding in high altitudes as it would be all downhill now.
We crossed Tanglang La and could not recognise it without all the snow that was there when we were riding to Leh. As we were passing Debring, we stopped for a cuppa at the same tent where we had
stopped for the night on our way to Leh. After exchanging pleasantries and warmed by the hot cup of chai we rode on and had to cross a sandtrap where I had my regulation slow motion fall. Fortunately the workers working on the road construction site ran to my assistance and we moved on to the famous tarmac of the Moray plains. We had hardly crossed a few kms when Aditya stopped and we realised he had a flat tyre. It was then that we also realised that we did not have a foot pump to fill in air in the tube. Soon a passing local SUV stopped his vehicle and offered to help. But he could not as he too did not have a foot pump. As we were wondering what next, we heard a roar of motorcycles approaching. They were part of a package tour with a back up van following them. The van on sighting us stopped and offered to assist. But Lady Luck had truly deserted us as their foot pump too was inoperable. However the local guide with them offered to help negotiate with empty truckers passing by to truck Aditya's bike to the nearest puncture repairing centre in Pang. While they were
loading the bike in the truck the bike's gear lever broke! Talk of bad luck!
Anyways Aditya got onto the truck, sat near his bike and I followed. Reached Pang in the evening to find out that the only puncture repair man had closed shop and was not to be found anywhere. We organised to stay in the 'dhaba' there which surprisingly had a concrete structure with mattresses
strewn inside. In the meantime I went across the road to the Indian Army camp which had a telephone facility that we could use. I called up Mr.HV Kumar and apprised him of our plight and now the only way was to truck the bike to Manali where the puncture as well as the gear lever could be set right. As resourceful as ever he organised a van to come next day from Keylong to pick up our bikes and truck them to Manali. And he also ensured that our accommodation in Manali was right next to the Royal Enfield showroom/workshop!
The bikes were offloaded right in front of the workshop and they got on to fixing Aditya's bike immediately and I decided to get my bike serviced too. The bikes were delivered to us next morning at our hotel doorstep and after a short test ride we moved on to Roopnagar. Or so we thought. We had barely ridden 20kms when Aditya's bike had a flat tyre! So we called up the Royal Enfield who rode in like guardian angels and fixed the puncture and we set out again. Strangely after another 30kms Aditya's bike had a flat yet again. Now the owner of the Royal Enfield drove in with his assistants on bikes, changed the rim and the tube of the rear wheel and he escorted us right upto Kullu and helped us find a reasonably good Hotel to stay for the night.
Next morning, feeling refreshed we finally left and after an uneventful ride, reached Roopnagar aka Ropar in the evening and stayed the night over on our way to Dehra Dun where we would be hosted by Dr.Jhala a famous wild life scientist.
After spending a wonderful couple of nights in Dehra Dun we rode on to Ramnagar and then Chiliyanaula where Aditya's spiritual Guru has an ashram. We spent a couple of days in the ashram
and moved onwards to Tanakpur to enter Nepal.